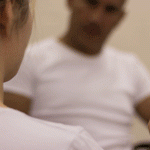 "Expat coaching for a mobile life" focuses on the unique challenges that are encountered when moving to a new country. During the sessions we discuss how to cope with the daily confrontation of living in another culture. We examine the grief that comes from leaving your life, family and culture behind. Furthermore, we find a way for you to comfortably be yourself in this new environment.
Practical Information:
The sessions are offered by Alice, a psychologist who has lived in 4 different countries herself and who has worked at several international schools. The fundaments of the coaching are based on both Eastern and Western philosophies.
The sessions are offered in Dutch, German and English.
A session is an hour and costs are 60 Euros.
Confirmed appointments can be cancelled up to 24 hours prior to the appointment, late cancellations will be charged.