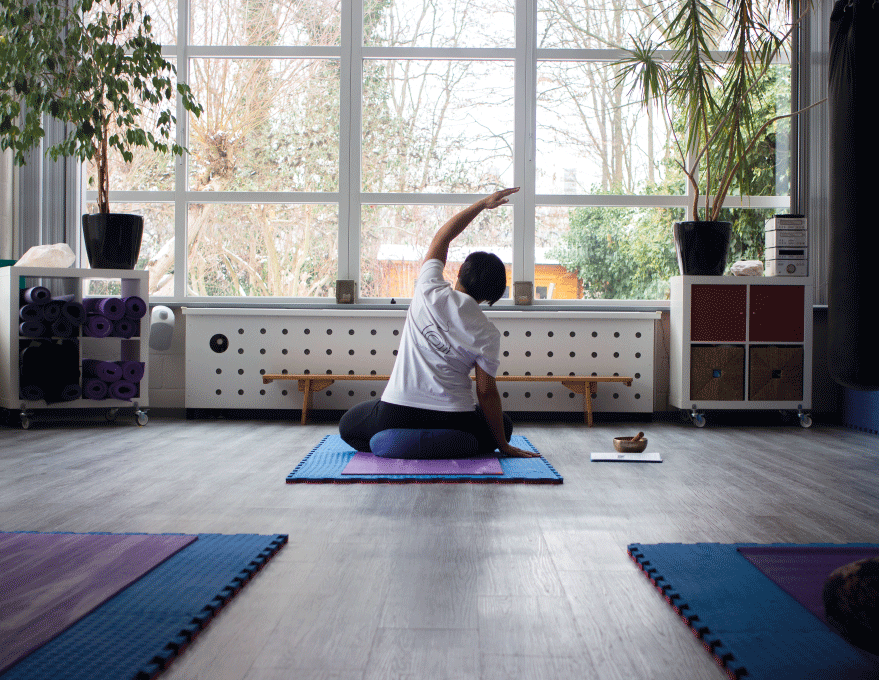 Hatha-Yoga by Jeannette Verbooy
Jeannette is a Mensendieck (posture and movement) therapist since 1986 and she combines her knowledge and experience with the Yoga lessons she teaches. In these teachings the emphasis lay on the regenerationprocess of the body.
What is Yoga?
The word Yoga comes from the ancient language Sanskrite and it means 'integration' or 'unifying'. In the classic Yoga it means education in lifestyle, ethics, philosofy, spirituality and meditaton. Yoga is a science which has been developed over thousends of years and is still developing. A part of this science is known as Hatha-Yoga.
The word 'Ha' means literally 'sun' and refers to the energy of the solaris plexus which is situated in the belly. The word 'Ha' means 'Moon' and refers to the energy of the emotions who are settled in the limic part of the brain. By exercising Hatha-Yoga you improve the balance between body and thinking.
If you exercise Hatha-Yoga regularly you will notice beside physical improvements also mental improvements like a better focus and concentration, also your stability, and self confidence will increase.
When?
tuesday 9.00 – 10.00 uur
tuesday 19.00 – 20.15 uur
thursday 19.00 – 20.00 uur
friday 10.00 – 11.15 uur
Check our agenda for more information.
Practical information
We train on bare feet.
Mats, (meditation) pillows and blankets are available, but we advise to bring a towel and a sweater to wear during the relaxation, you can cool off then.
I advise tho take a light meal 2 hours before the lesson starts.
Yoga lessons are also offered on the following locations:
Gezondheidscentrum "d'n Dippo" Schimmert on monday 09.00 – 10.00.