We are teaching Chen- Wu- and Yangstyle. Tai Chi is a technique where the person learns how to optimize the energy flow in the body. The person learns a serie of movements during a long time (sometimes a few years) so the body can adjust and  rest in the movement. At that point the movement starts to be a meditation.
The movements are slow and relaxing and the stresslevel immediately decreases. After an hour of Tai Chi people often tell that everything goes 'better'.
Kierty Verbooy trains martial arts since he was 4 years old. At the age of 14 he started to learn Tai Chi. Since 1992 he has been teaching Tai Chi for over 10 years at the Maastricht University, now he  has his own school in educating teachers and has developed an tought several international movementprogammes.
When?
monday      19.00 – 20.00
thursday    10.00 – 11.00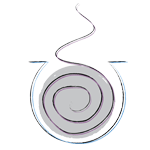 Practical information
We train on bare feet.
Wear easy clothes